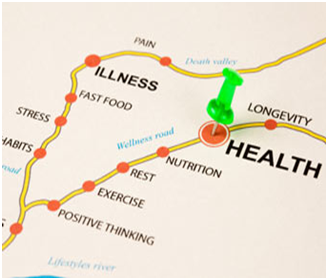 We all have a date. A day in our past that stuck with us forever. A day that produced feelings so strong that the memories created were intertwined into the fabric of our being. A day that will not only be infinitely remembered, but has also permanently changed our perception, our beliefs and ultimately our actions. For me this day was March 18, 1997. 11:37 pm to be exact…a Tuesday.
As the phone rang, I already knew. My mom had passed. It was a valiant fight; a six-year battle that taught me more about courage, loyalty, and love than I ever thought I would need to know. It also laid the foundation for what has now become my passion, career and lifestyle… I just didn't know it at the time. Inspiration and truth often come to us when we are finally able to accept and understand them. At 17, I wasn't ready yet. I couldn't know all that my future held; that my life was delicately shaped by this moment in time. I had spent my entire adolescence watching my mom scratch and claw to regain her health yet ultimately lose her life at such a young age. Little did I know that I would soon face significant health challenges of my own.
Health.  We all want it.  Some more than others, and some only after they've lost it.  But how do we achieve it?  How do we regain it?  Perhaps a better question is how did we lose it in the first place?  This is a point of emphasis that I will often come back to.  Many times, people feel like it is too late for them; the damage has been done.  Well, I'm here to tell you that it is NEVER too late.  I can also tell you that it is never too EARLY.
My ultimate mission in life is to promote health and wellness and to educate people on how to lead healthier lives. If I'm not doing everything I can to reach the masses in an ethical, professional, and efficient manner, then I am not fulfilling my mission. I want to help families live the healthy, vibrant and empowered lives they deserve and were meant to live. So how can I reach the people that need and want this information? Well, social media and blogs have become extremely powerful.
This is why I am starting my blog. A message needs to be heard and if it isn't heard, or if it isn't told loud enough, those unfortunate life-changing dates, like I experienced, become reality. If I am not taking part in spreading the message, then I am ultimately part of the problem. This goes against all that I stand for as a chiropractor, coach, and health & wellness expert.  I promote health, healing, wellness, prevention and adaptability and that is what I intend to share in each of my blogs.
As another Mother's Day has come and gone, I often wonder what life would be like if my mom were still alive.  How much more enriched would my life be?  Furthermore, it's frightening to think where my health would be if I hadn't found my current path. This is why I want to help others find their own path to health. With my blog, through stories, life lessons, scientific research, and clinical experience, I hope to enrich lives all over the world. Simplifying the path to health and wellness has changed my life; let me help you change yours!